Heart together, that is reunion- Shibang send the Mid-Autumn Festival blessings to overseas offices employees
People may miss their families more on Mid-Autumn Festival, gather in the family gather days, the Shanghai Shibang overseas offices employees can only spend in a foreign land. In this particular moment, the company has not forgotten them, but in a special way send miss and wishes to heroes who work abroad for company's developing. From August 30, 2011, the Shanghai Shibang company's Culture Communication Department came into each departments and began to filming sympathy video.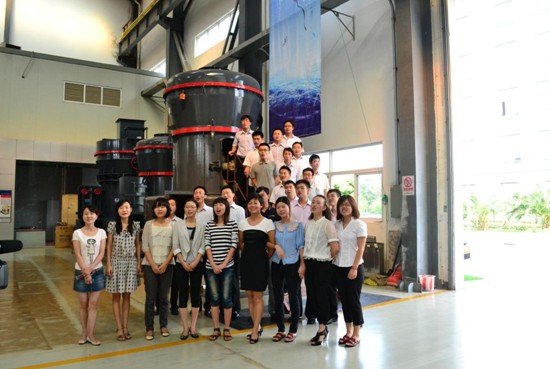 In order to make the video show the best results, each department actively communicate with related personnel of company's Culture Communication Department in advance, and develop a variety of greetings and video programs. At the same time, a new employees who good at calligraphy specially offered three Ink Paintings for the video shoot.
Mobilize all staff, all flowers bloom together. "Operation Spirit, construction Sharing: Because of your support operation was more exciting," "customer service center promised to provide the best service and most complete technical support in every aspect of delivery, installation and maintenance for abroad office colleagues, let us work together to create a more brilliant tomorrow, we wish you a happy Mid-Autumn Festival! ","purchasing the best equipments with a very serious earnest, so overseas offices colleagues have no worries, full sprint"...These special greetings convey the same meaning: Group headquarters is strong backing for overseas office staff, all departments will make every effort to eliminate worry for overseas personnel.
It is reported that the sympathy video shooting will end today. Subsequently, the company will send exquisite Mid-Autumn Festival gift for overseas offices employees.
Contact SBM
For product information and pricing, Chat with sales agent:
or email us:
[email protected]