Bright spots frequently appear:Enjoy the Shibang Group's annual cultural feast
Soon after the ending of Group's 2012 annual meeting, many of the wonderful creative and classic plot became hot topic at one's leisure. Whether the audience number, the cast, the photography team size, or the lottery number and prizes gold, are the largest in history. The annual meeting activities also invited staff representatives of the families, customer representatives and the imminent entry of new employees representative are share this annual cultural feast with all Shibang people.
From the point of program quality, the variety show is more focus on innovation, respected the original. Take the Original crosstalk, the family connection, brought by the administrative center as an example, just a few minutes, the actor connect Shibang Group's 125 employees name in a crosstalk, and win continuous applause for its ceaseless "burden" and meaningful. Curtain drama brought about by the Electric Business Center is "Bond and Exvh sequel", which unfold before audience's eyes in a humor incisive form, with its perfect cooperation of all actors and combined with the hot topic nowadays people care about. After the end of the show, some of the classic lines became buzzword. who come from the technical service center are innovative "wear" the light in their body and perform a passionate dance in darkness, which brought a new visual experience to the audience.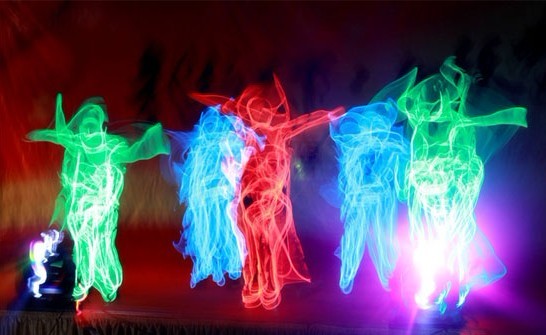 Only unexpected, not impossible. The people of Shibang who have courage to break through had challenged themselves in this time. Such as Gong Lina "Sperturbed" and Sun Nan "happiness to you" sung in the CCTV Spring Festival Evening at the year of the Dragon, which were showed again in the scene and won enthusiastic applause. The audience quickly assembled into a variety of fans, there are many persons ask for signature at the end of the annual meeting.
The word of "lively" is always throughout the annual dinner. In addition to the nearly 50 kinds of absolute gelivable lucky draw prizes, including the third prize, second prize, first prize, Grand Prize, the scene also interspersed with a variety of games and improvisation also have a special prize. Offer silently the production line staff and installation engineers are also step onto the stage, improvisation link also staged a field of the PK between true and false Andy Lau, Chen Kun. Customers who come from afar also go up to the stage and sing a local folk songs. Representative of the new employees, Tsinghua students who will imminent enter Shibang group are write a poem to wish Shibang Group a flourishing future and a greater glories.
Contact SBM
For product information and pricing, Chat with sales agent:
or email us:
[email protected]