vibrating feeder working principle pictures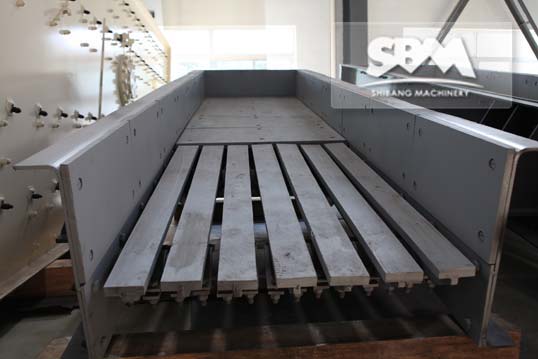 Vibrating feeder consists of vibrating frame, spring, vibrator, motor vibrating device and motor. The vibrator is made of two fixed eccentric shafts whose gearsare jogged. When installation, the two gears must be jogged according to the sign. Through drive of the motor, the two eccentric shafts start rotating to produce a linear huge power which forces the feeder to vibrate. Through the vibration,the materials will slip and sling on the funnel, moving forward, when the materials pass the screening part, smaller parts will fall down, and avoiding the further crushing, so screening purpose can be reached.
Contact SBM
if you want to know images and photo of product,you can contact our service.
or email us:
[email protected]
Browse by Application
Build an end-to-end solution that fits your applications, work processes, and business needs.